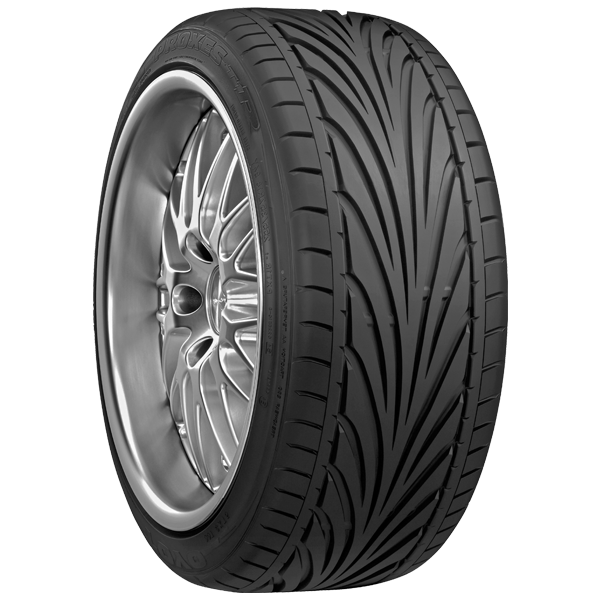 Proxes T1-R (Discontinued)
Designed for sportscars and hot hatches, Proxes T1-R meets the need for spirited road driving with stability and excellent handling in dry and wet conditions, while retaining low noise and optimum driving comfort.
This tyre provides stable steering response and traction thanks to the improved tread pattern design, resulting in superb braking performance as well as improved wear resistance.
Features and benefits
"Generation S" Silica-Reinforced, High-Grip Tread Compound
Increased silica in tread compound improves wet performance while providing excellent dry performance.
Refined Unidirectional Tread Design
Provides excellent dry and wet performance with a modern design.
V-Shaped Main Grooves
Disperse water for better wet performance.
Rigid Shoulder Rib-Bands
Improve cornering for exceptional dry performance. Reduce irregular wear for a smooth, quiet ride.
Parallel Shoulder Slits
Help reduce irregular wear.