News
Experience the EU Athletics in Glasgow with Toyo Tires
February 1, 2019
Win Every Day: Join Toyo Tires at the European Athletics Indoor Championships in Glasgow
Get close to high-performance athletes, see live competitions and fully experience the European Indoor Athletics Championships in Glasgow: All of this will come true for one lucky winner this year. As the official sponsor of the European Athletics Indoor Championships in Glasgow, Toyo Tires will be giving away sporty prizes daily between the 1st and 21st of February 2019. Each day you will also have a chance to win the exciting first prize: two VIP tickets for the European Indoor Athletics Championships in Glasgow including flight and overnight stay!
Just follow these simple steps to win:
1. Follow one of the official Toyo Tires Instagram accounts in Europe
2. Post a photo that shows your motivation for wanting to experience the competitions live in Glasgow. Tag the image with #toyoathletic.
3. Keep your fingers crossed - because now you have the chance to win one of the sporty prizes given out daily and the exciting first prize: the VIP package for two.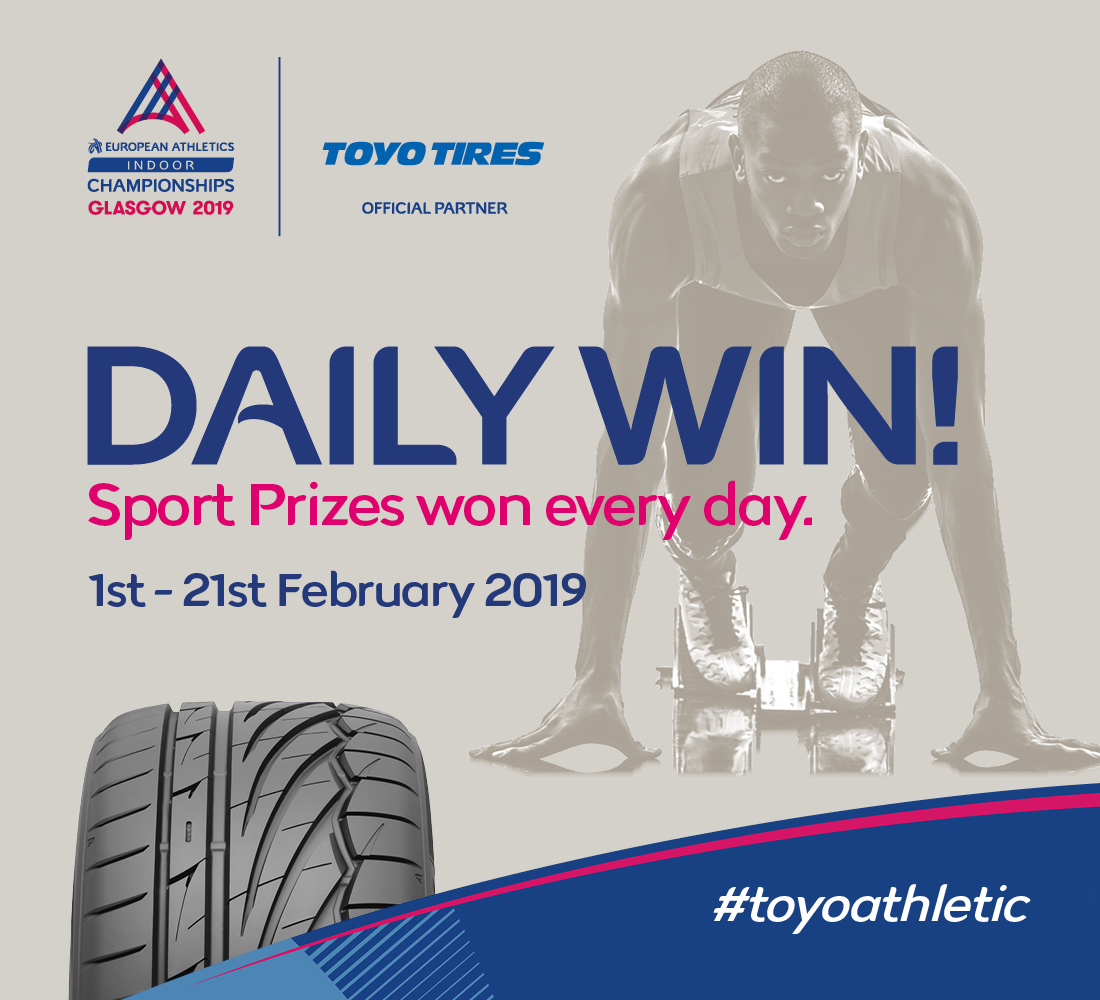 The European Indoor Athletics Championships takes place from 1st to 3rd of March for the 35th time this year, and it is the highlight of this fresh athletics year 2019. More than 600 elite athletes from 50 nations will travel to the Emirates Arena in Glasgow to compete for the athletics crown in front of a crowded audience.
The terms for participating are available on www.toyo.eu/termsconditionsglasgow
Follow us now and don't miss your chance to win!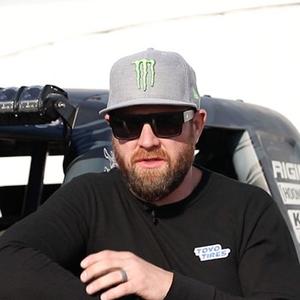 "...it truly is a better tire than any of the competitive manufacturers off road tires in all areas that you would need a tire to perform well at, and I know that from experience. You know the proof is here, I've won several championships with the tires and I'm the only person to win two consecutive Baha 1000s."
— BJ Baldwin, Off-Road Racing Driver and two-time Baja 1000 winner
© Toyo Tire Corporation. 2020

//--> //--> //--> //--> //-->