News
BRITISH RALLY CROSS SEASON OPENER
March 27, 2019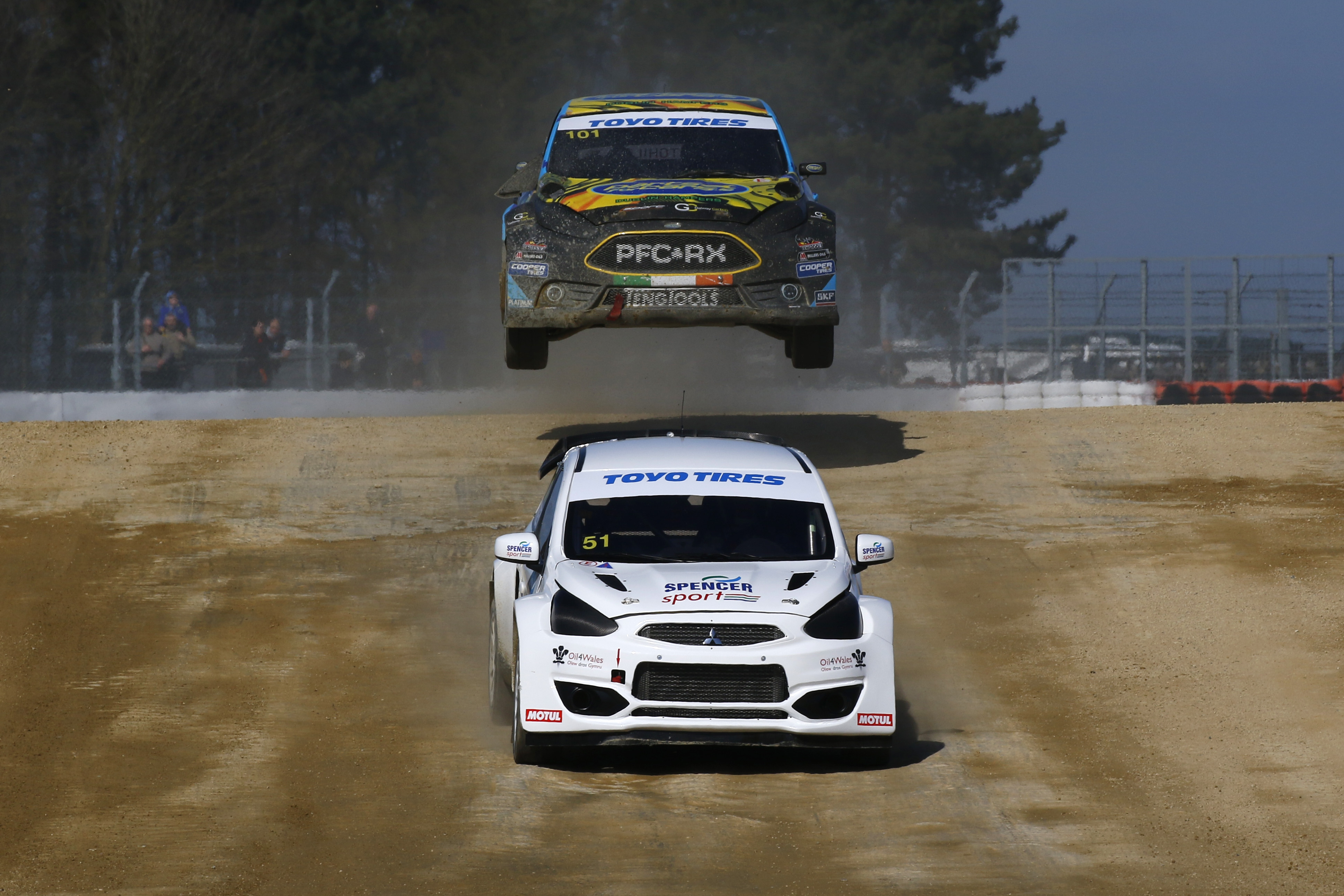 Five-time Champion Julian Godfrey (Heathfield) stormed to victory in the first round of the Toyo Tires Motorsport UK British Rallycross Championship at Silverstone (March 24) to take an early points lead.
Racing the Spencer Sport-run Mitsubishi Mirage that carried him to third in the British RX standings last year, Godfrey took an empathic clean sweep in the opening round of the year, setting fastest time in each of the three qualifying races to secure pole position for the final and lead on lap one to score victory.
Three-time Irish Rallycross Champion and double European Champion Derek Tohill (Dublin) was second quickest throughout qualifying and chased Godfrey hard in the final but had to settle for second, the leading duo well clear of the chasing pack behind.
Pat Doran (Dolton) and Steve Hill (Thame) battled over the final podium place throughout qualifying and for all six laps of the final. Doran took the advantage at the first corner of the final and held the position after the joker lap strategies played out. He fended off a strong challenge from Hill in the last corners of the race to secure the position.
"I've had a really good event this weekend. I made a pretty good start in the final and took the joker one lap early because I thought Derek may have taken it earlier, but he'd just fallen behind," said winner Godfrey. "He was in front of me after that but then he had to do the joker on the last lap, so it all went perfectly for me, no mistakes. The track was nice to drive and Derek is very fast, he's been very quick in Europe for the last few years so I'm very happy with that result."
Mike Manning (Carmarthen) retired from Q1 with broken steering and missed Q2, but fifth in Q3 lifted him back up the order and he took the same position in the final, overcoming second-row starter Steve Mundy (Ford Fiesta). Liam Manning (Carmarthen) retired from the final after the opening lap, but Ollie O'Donovan (Iver) and Oliver Bennett (Bristol) both retired from the event after practice with technical issues.
Supernational Champion Ovenden takes maiden Silverstone win
Reigning double Motorsport UK Supernational Rallycross Champion Tristan Ovenden (Canterbury) drove his Renault Clio V6 to a commanding victory in the season-opener and take his first win at the Northamptonshire circuit from pole position.
Irishman Peter McGarry (Dublin) climbed to second at the first corner of the final from the second row of the grid, but was jumped by Jack Thorne (Umberleigh) during the race and ended up third behind the Super1600 racer. Paige Bellerby (Northallerton) started on the outside of the front row for the final but dropped a position by the finish and ended up fourth.
"I'm so pleased, the best result I've had here before is third, so this is the one I've really really wanted to do well at," said Ovenden. "The weather's been great, which I think helped us a little bit and it's worked out. The car's been hard work around here, it's very tight so we can't really stretch its legs at all, it's pretty busy. I'm looking forward to the next round at Lydden, the track there suits us and hopefully it'll be a good day."
Craig Lomax (Knottingly) was third in Q1 but retired from his Q2 race and battled back to fifth in the final, while Paul Johnson (Wantage) completed the top six with his BMW M3.
Constantine wins race-to-the line in Junior RX
Luke Constantine (Richmond) used an early joker lap strategy in the Motorsport UK Junior Rallycross Championship to fight back from dropping to second on the opening lap of the final and claim victory by the skin of his teeth at Silverstone.
2018 runner-up Constantine started on pole position but it was Latvian driver Roberts Vitols who seized the advantage on the opening lap. Constantine immediately took his joker and dropped down the order. He then passed Vitols when the newcomer also took his joker as Patrick O'Donovan (Iver) moved into the lead. O'Donovan took his joker on the final lap and, in a race to the line, just lost out by 0.038s to Constantine. Vitols was third.
"It was close at the finish with Patrick but it was really good to win," said Constantine. "I took the joker early because I thought I could try and get some clean air and get my head down and do some good racing. I got caught behind some other competitors which cost me a little bit of time but it felt like I was going well. I only just got it in the end, I thought I might have done it when I crossed the line but I didn't know for sure."
James Constantine (Darlington) came out on top of a battle with Ben Sayer to take fourth, while Archie Thomas (Llandysul) was sixth.
Flitney, Bell and Scott take single-make support wins as Harris storms to Retro victory
Dominic Flitney (St Ives) raced from the outside of the grid in the Swift Sport Rallycross Championship final to claim victory in the opening round of the season, after an early race battle with reigning Motorsport UK Junior Rallycross Champion and pole position starter Tom Constantine (Richmond). Max Weatherley (Faversham) finished third ahead of Christopher Scott (Gillingham) and another graduating Junior RX driver, Will Layton (Banbury). Swift RX newcomer James Chisman (Sheerness) finished sixth.
In the BMW Mini Rallycross Championship, reigning Champion David Bell (Ferryhill) dominated to win every race of the day. Drew Bellerby (Northallerton) battled Martin Hawkes (Stockton-on-Tees) for second in the final and passed the former Champion mid-race to claim the position, while Hawkes finished ahead of brother Andy (Stockton-on-Tees), who was fourth. James Osborne (Maidstone) scored a personal best result in fifth, while the returning Gareth Wood (Blyth) completed the top six.
Steve Harris (Hullbridge) overcame early electrical troubles to win the Retro Rallycross Championship final with his Ford RS200, ahead of Irishman Derrick Jobb (Omagh) in a Ford Escort Cosworth. Steve Cozens (Lifton) fended off pressure from Mini racer Stewart Bowes (Middlesbrough) in the early stages and was third, while Gary Simpson (York) was fourth with his BMW E30. David Halford (Sheerness) finished fifth in his first competitive outing with his Audi Quattro. Former Supercar racer John Cross (Basingstoke) was sixth with a Lancia Stratos.
Marc Scott (Dumfries) won on his return to the RX150 Championship for single-make buggies, although it was Brett Harris (Hawkwell) who crossed the finish line first before he was penalised for not taking his joker lap. Stephen Jones (Havant) was second and four-time Champion Chrissy Palmer (Chichester) recovered to third after an opening lap spin due to contact at turn two.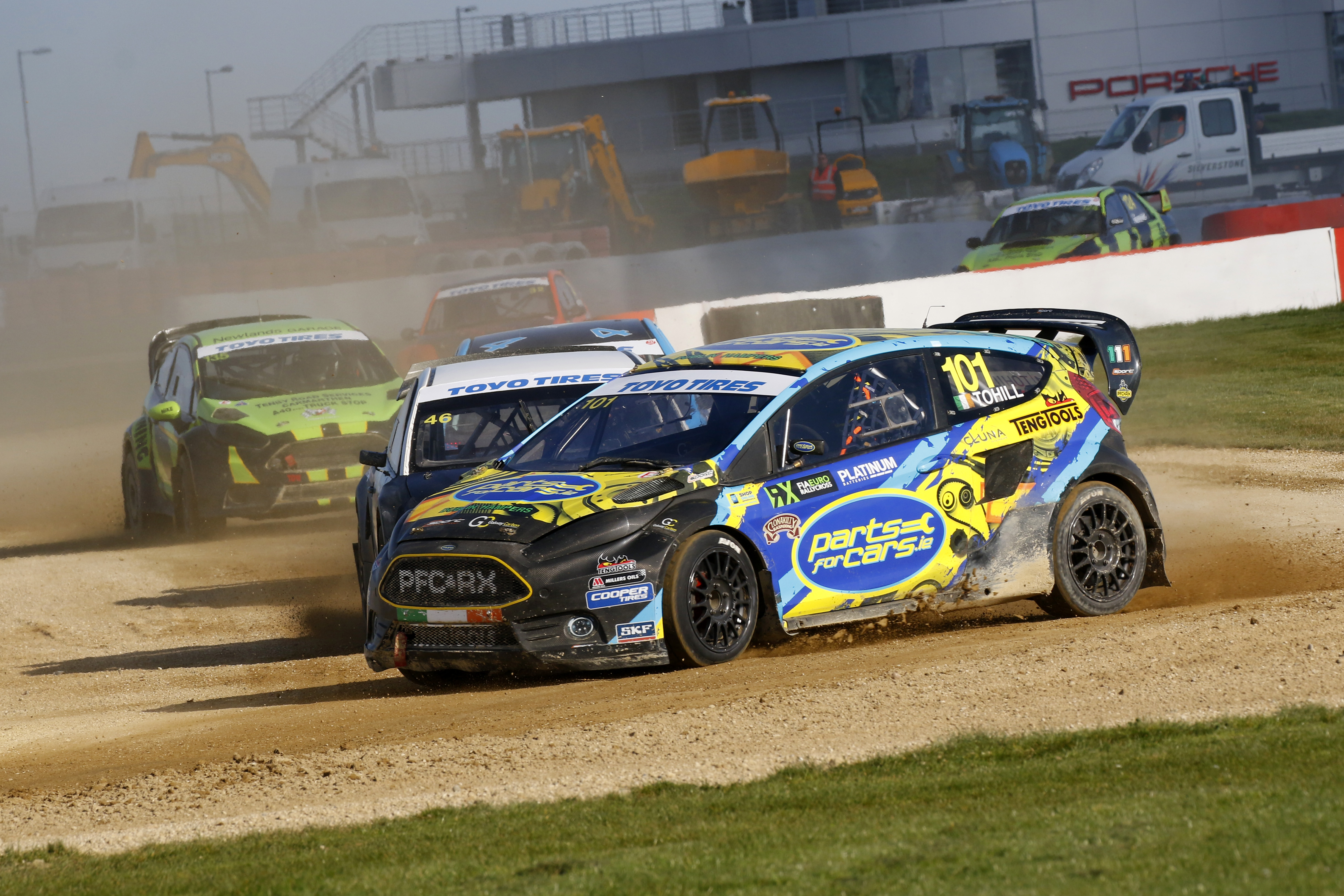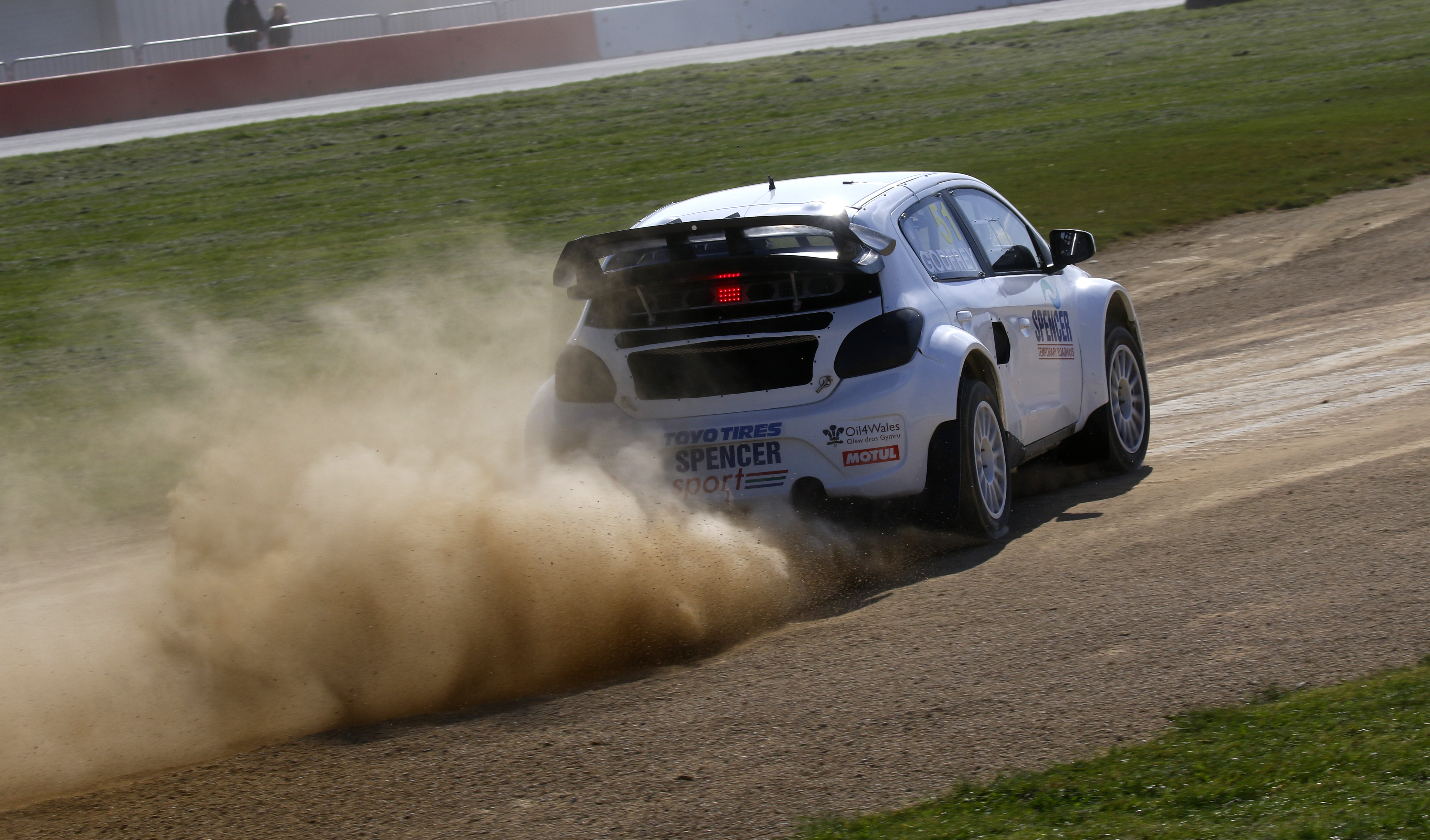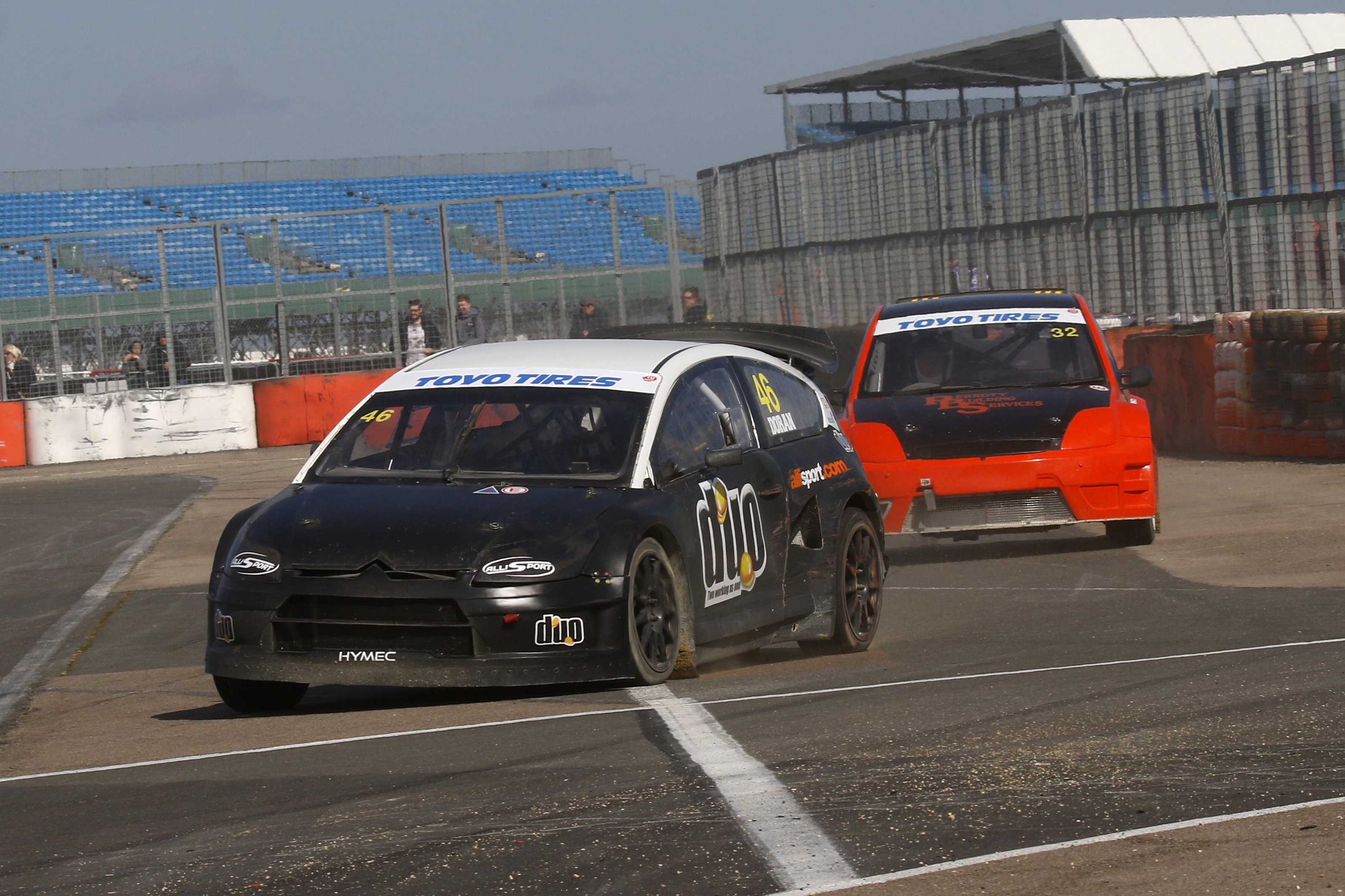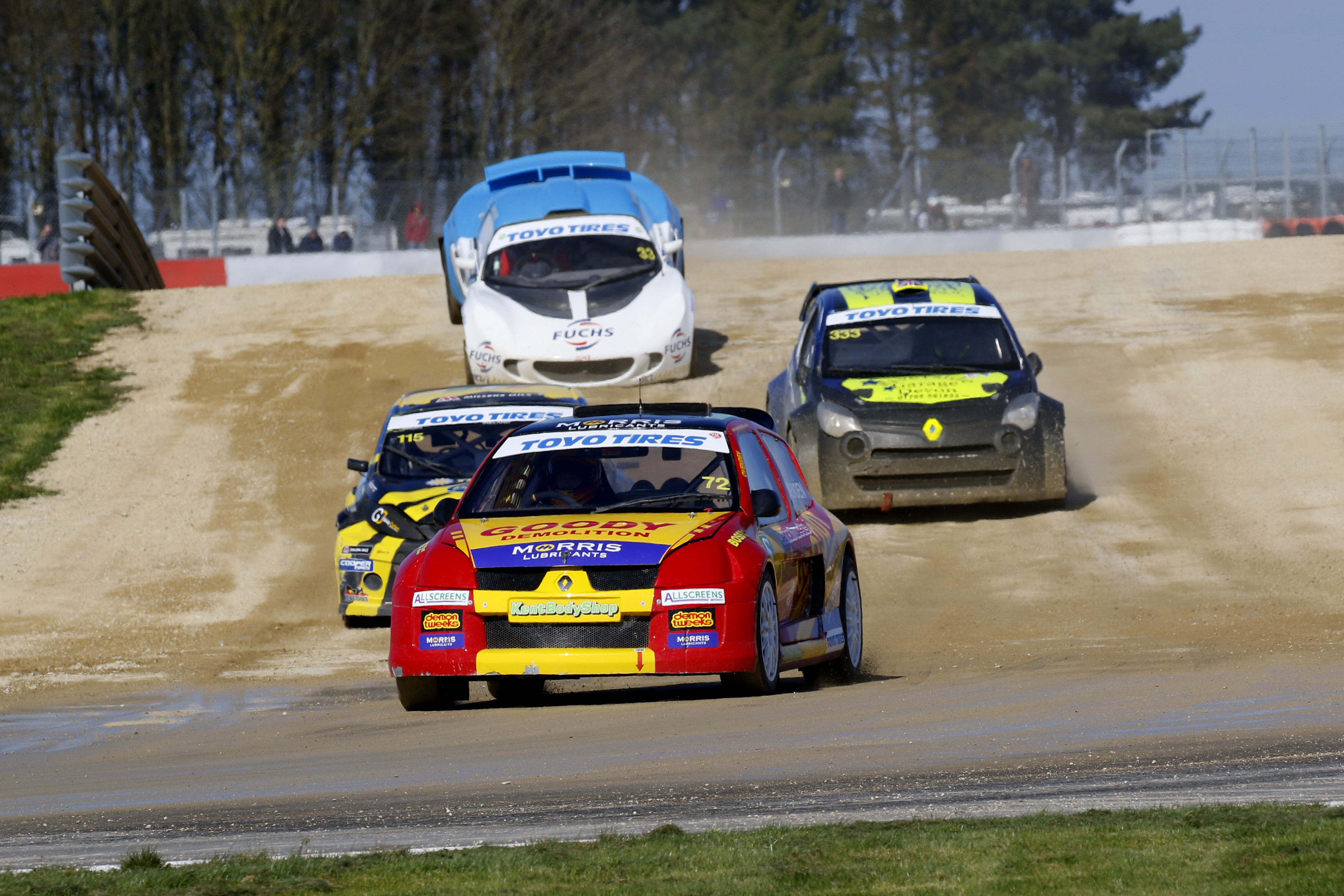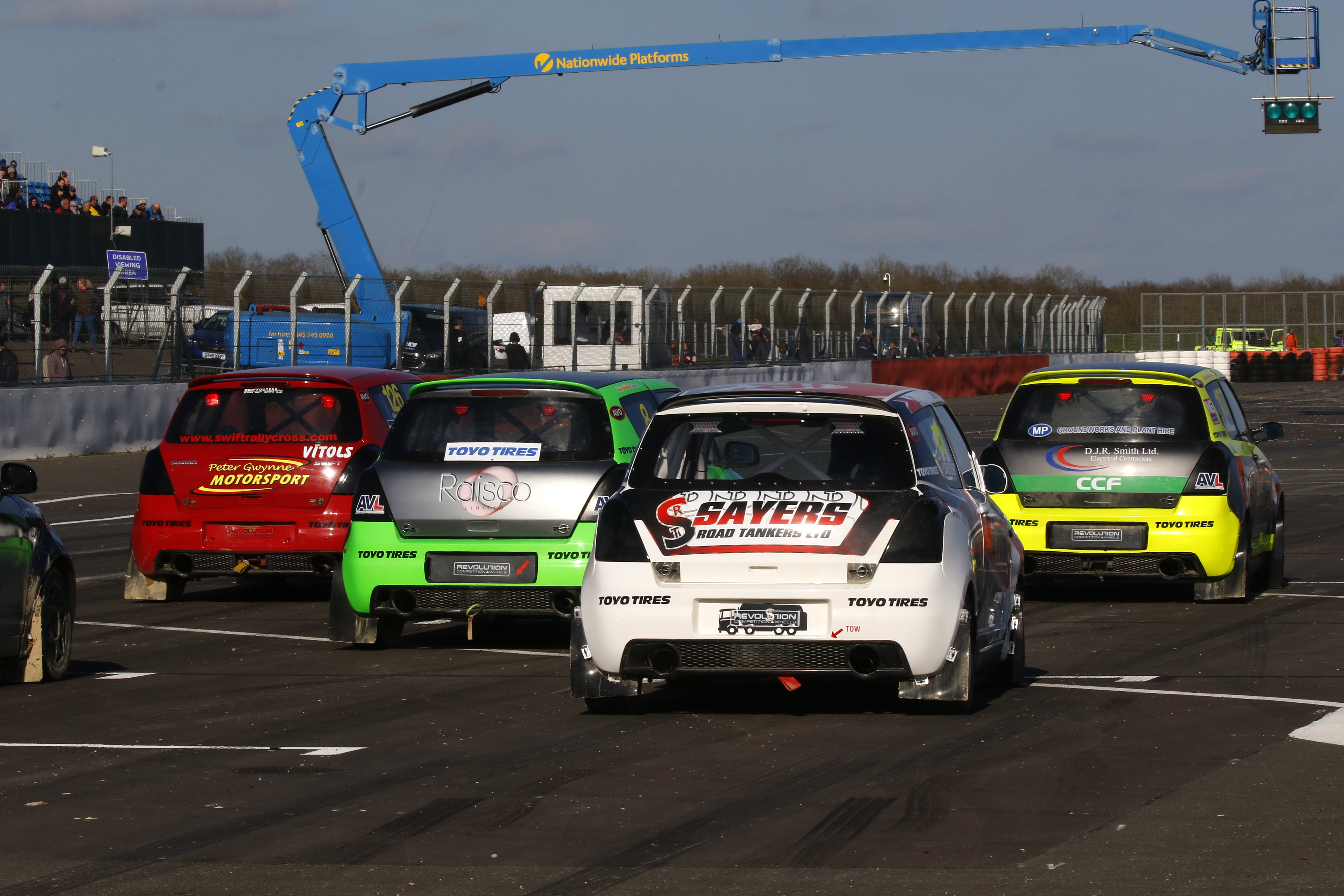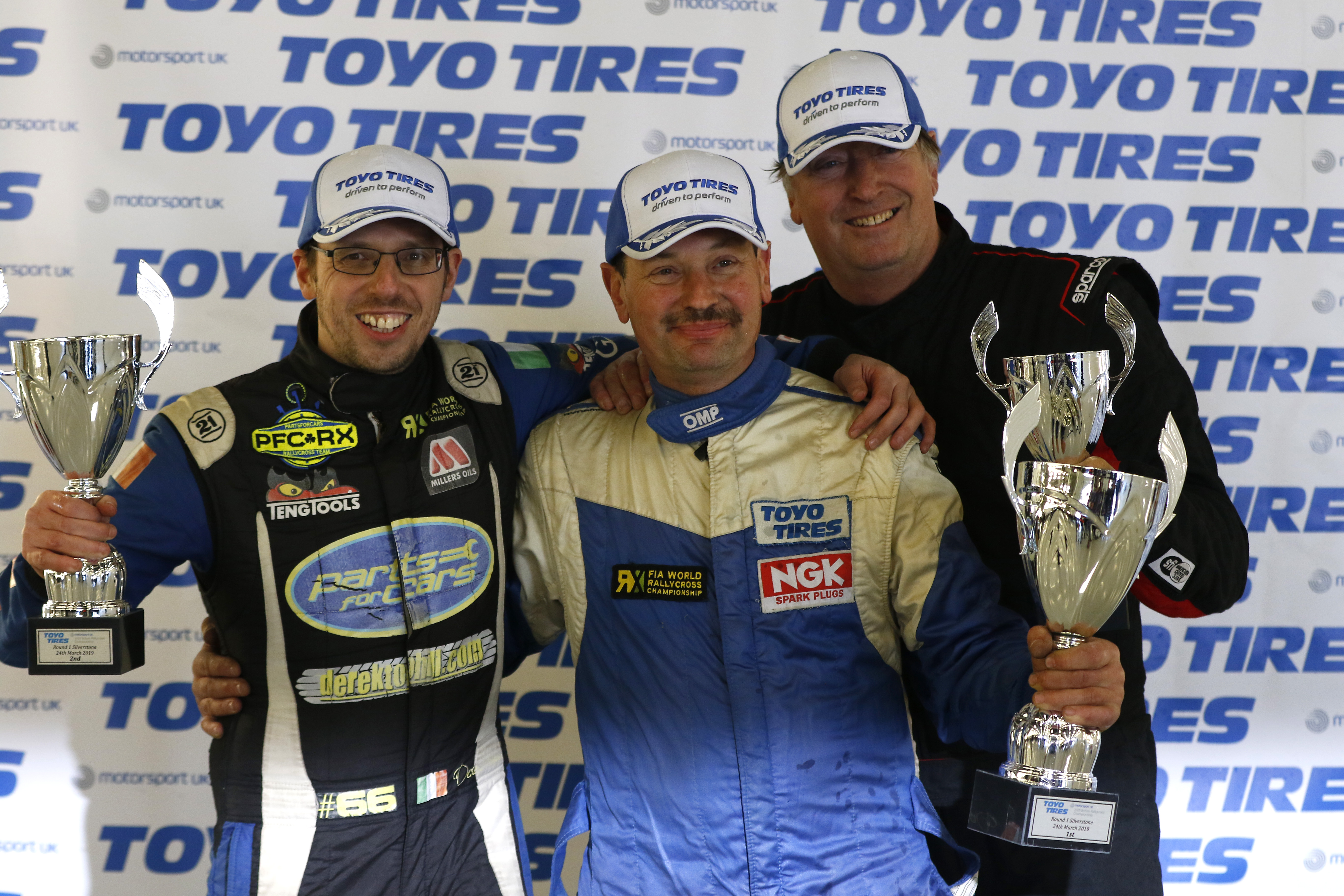 Highlights of the Toyo Tires Motorsport UK British Rallycross Championship are broadcast on BT Sport and online via BARC TV and the Championship's Social Media channels in 2019. Programme times will be published when available.
Full results can be found on the Motorsport UK British Rallycross Championship website here.