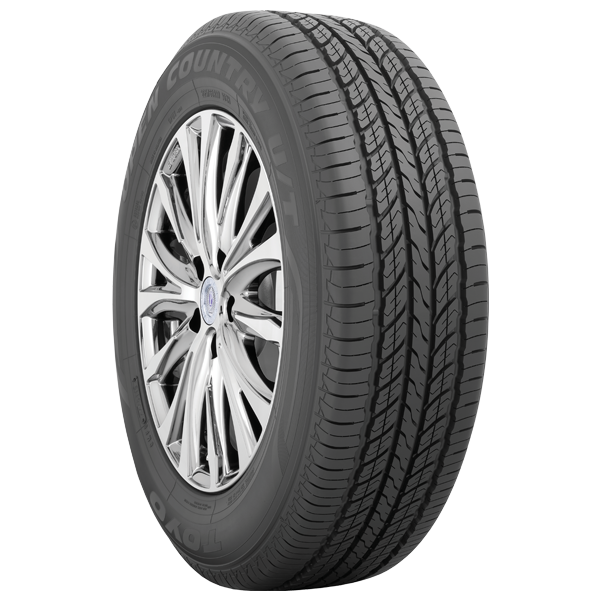 Open Country U/T
Open Country U/T has been developed to satisfy owners of a wide variety of contemporary luxury Pickups and SUVs requiring quiet and comfortable ride, stable handling capabilities, and low fuel consumption in urban type of road operations.

With its purely functional tread design and special silica tread compound the Open Country U/T has accomplished its design goal of low pattern noise, improved fuel consumption, excellent handling and braking performance on both wet and dry.
Features and benefits
Five Variable Pitch Pattern
Five Variable Pitch pattern - Pattern noise reduction
Silent Wall
Pattern noise reduction
Optimised pattern
Low rolling resistance Increased mileage Improved wet and dry braking
New Tread Compound
Increased Silica and new Low Rolling Resistance Grip Polymer improves wet grip with reduced fuel consumption Active Polymer, with improved filler dispersion provide good balance of wear life & low rolling resistance
The above label shows the complete range of values for this product. For specific values by size, please see the individual listings in the specifications below.

Specifications
EPREL column links to the European Product Database for Energy Labelling for the product specification listed.