Price: I'm my own worst enemy!
World No.1 ready for Cardiff homecoming
---
GERWYN PRICE will for once not get the boos but admits he's his own worst enemy on Premier League opening night.
The World No.1 lines-up against former winner James Wade at Cardiff's Motorpoint Arena tonight (Thursday).
Price, 36, always gets crowd abuse but for once will be a favourite in front of his home fans - a year after missing out on the league following a positive Covid test.
He vowed: "It was gutting for me to miss out last year, obviously testing positive for Covid. But nice to be back and what better way than to kick off in Cardiff. Looking forward to it.
"It's going to be nice, not just because it's Cardiff, it's probably one of the best venues for atmosphere. It's going to be a good welcoming for me and Jonny and for everybody else as well.
"I wouldn't say there's more pressure. Usually in quarter-finals of tournaments is when I find my feet. Every week in the Premier League is quarter finals on so hopefully that brings out the best in me.
"My biggest enemy I always say is just myself, which one of me is going to turn up."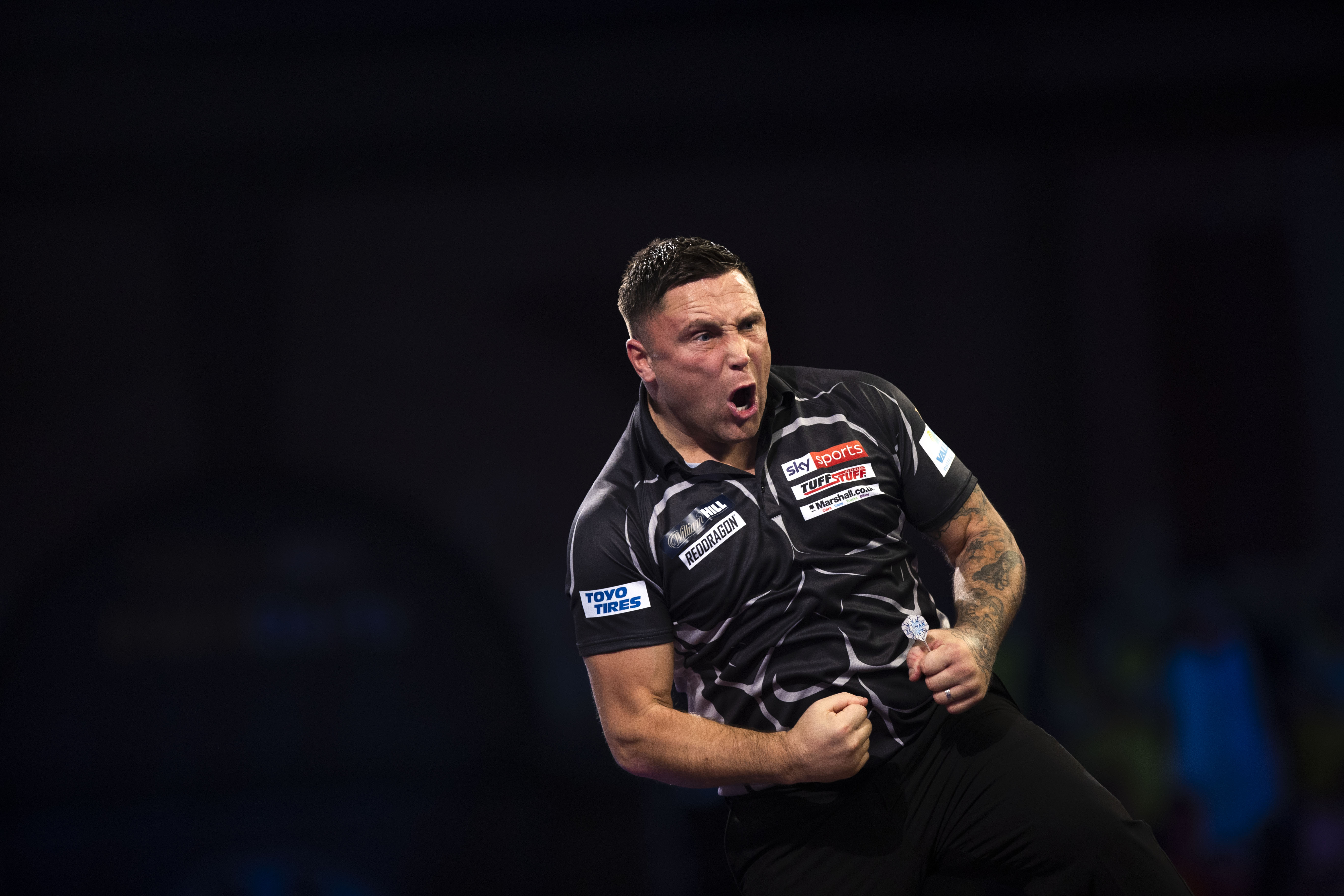 The Premier League has been a bit of a jinx for Price, never reached the semi-finals and he even admitted he hated his debut year.
But after missing out on defending the World title, he doesn't believe he has to stamp his authority as the best player in the world.
He added: "Not at all, I know I'm playing well. On the day someone can just pip you a little bit like Jonny did and like Michael Smith did in the Worlds. Onto the next one. I don't dwell too much on the past, I look towards what's in front of me now.
"I can't control what anyone else does. They can all throw darts fantastic. I only need to concentrate on my own game and do the best I can. As long as I'm on my game and keep them under pressure, that's all I can do.
"I missed out last year and not really done well in this tournament before. I've reached the last five twice. It would be nice to get into the top four and lift this trophy.
"I want to win majors I haven't won but this is the next big one on the list. Then the Matchplay Hopefully I can do that all in one year!
"I think in previous Premier Leagues I missed out on the top four by a point. Every week was vital then and every week is vital now. My mindset hasn't changed.
"It's been the same since day one. It's different. If you can get a good start, and I've always felt that was important to get an early win to get the pressure off you early doors. What better place than Cardiff and hopefully the crowd will be there supporting, not just me and Jonny but everybody else. They can give good order and we can play good darts."
Price also admits that James Wade is capable of spoiling the Welsh party - but doesn't fear him.
He said: "There's eight players in the Premier League. No matter who I was going to play these are the best players in the world. Whoever I faced it was going to be tough and will be against James. Hopefully I can just bring my A game."
Quarter-Finals, order of play: Jonny Clayton v Joe Cullen, Gerwyn Price v James Wade, Peter Wright v Michael Smith, Michael van Gerwen v Gary Anderson. Sky Sports, 7pm.
To Find out more about Toyo Tires partnership with the PDC visit www.pdc.tv
View Toyo Tires products and social media channels at www.toyo.co.uk
Images by Taylor Lanning.