Wright's clean sweep
Snakey off crumpets to stay World No.1
---
PETER WRIGHT has vowed to lay off the crumpets to keep his World No.1 spot and win the Premier League.
The Livingston-born ace capped an incredible six months by winning the World Cup, World Championship and overtaking Gerwyn Price at the top of the rankings, the first Scot in history to achieve that status.
Wright, who turns 52 today, will be announced as World No.1 for the first time tonight (Thursday) at the Premier League clash in Brighton - but is struggling with gallstone pain.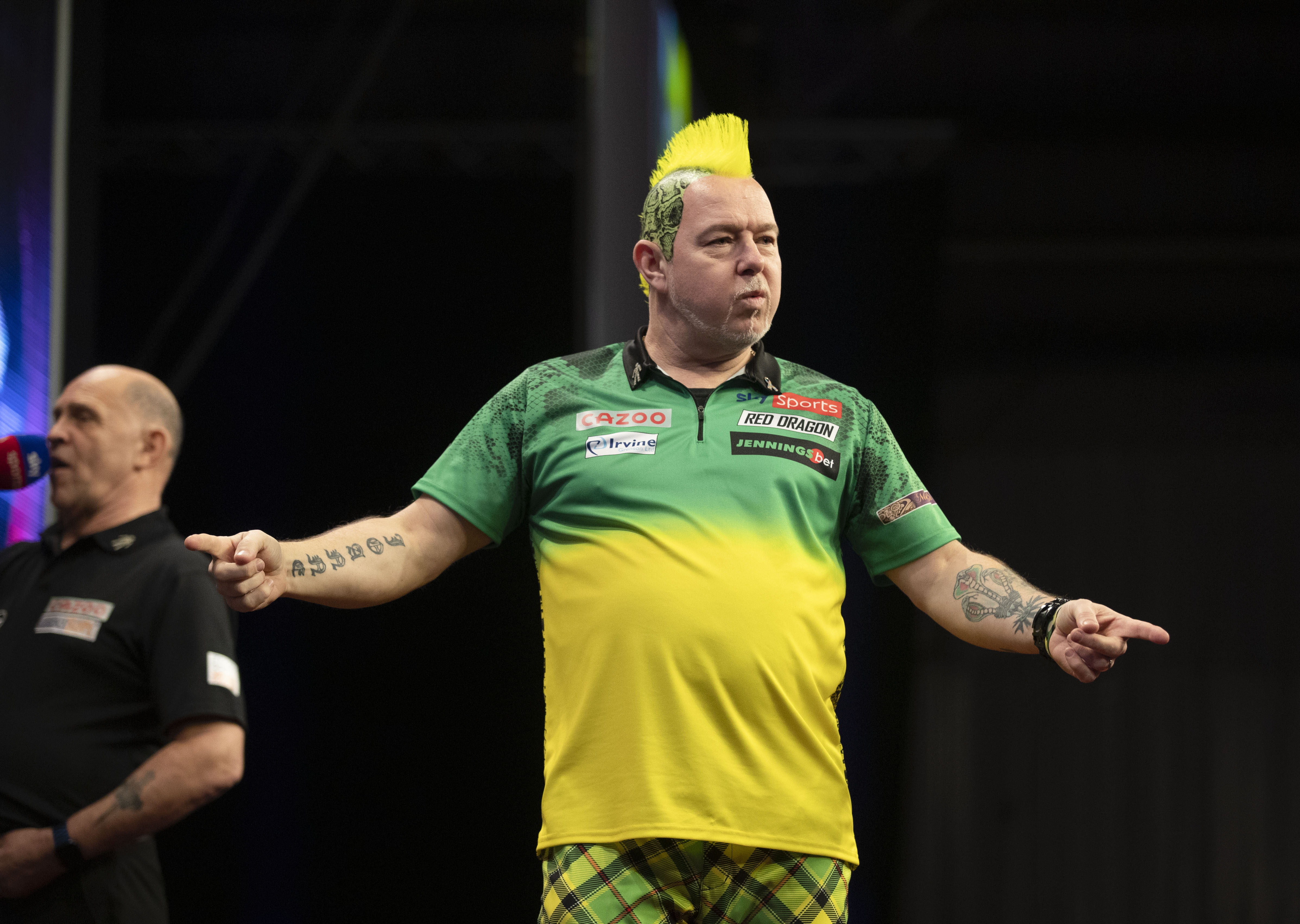 He revealed: "I've just taken apple cider vinegar and started to eat a lot more healthier, try to cut out the butter. Especially on crumpets when it's dripping through. Not good for you!
"It's hard to balance diet when you are a dart player. By the time you have finished playing late at night you can't get any decent food that's good for you. It's not always easy to just get a salad from a kebab shop.
"I'm not sure about the future. I tried this before when I had gallstones and changing diet worked. Fingers crossed that works because there isn't any time on the calendar to have an op.
"It did affect my stamina at the weekend at the UK Open, it was horrible. I didn't want to even play the first game.
"I got to the venue and I sat there for over an hour, you can ask the other players Gary Anderson and Joe Cullen. I was just crouched over in pain, I couldn't even stand up.
"So it was like 'do I pull out Jo?' But she gave me a pain killer and within 20 minutes that sorted me out a bit. But it was still there in the background and wasn't very nice at all."
Wright, who takes on Jonny Clayton tonight, replaced Price at the top of the standings when the Welshman failed to reach the final of the UK Open.
But it's a remarkable turnaround for Snakebite who was once labelled a Plastic Jock and a Clown.
He added: "I showed all those people, the doubters out there. All the belief that my wife Jo and my family have got to get me to No.1 in the world.
"It's not just me, I just throw the darts. Jo does all the hard work, my father-in-law Paul and all the family. It's all down to them to push me on to get to No.1.
"It's been really hard and now I've got to keep hold of it. I travelled back from Minehead, it took ages, since I got back I've just been on the dartboard."