Van Gerwen is ready for home pressure
MVG takes on Smith in Rotterdam
---
MICHAEL van Gerwen admits the pressure will be on his shoulders on home soil in Rotterdam.
The dynamic Dutchman takes on Michael Smith in the Premier League night seven quarter-finals tonight.
But MVG, 31, believes that the 10,000 orange army of fans will give him a huge boost.
Van Gerwen in the only player to have won two Premier League nights so far but blew a 4-1 lead against Gerwyn Price a week ago - and that clearly frustrates him.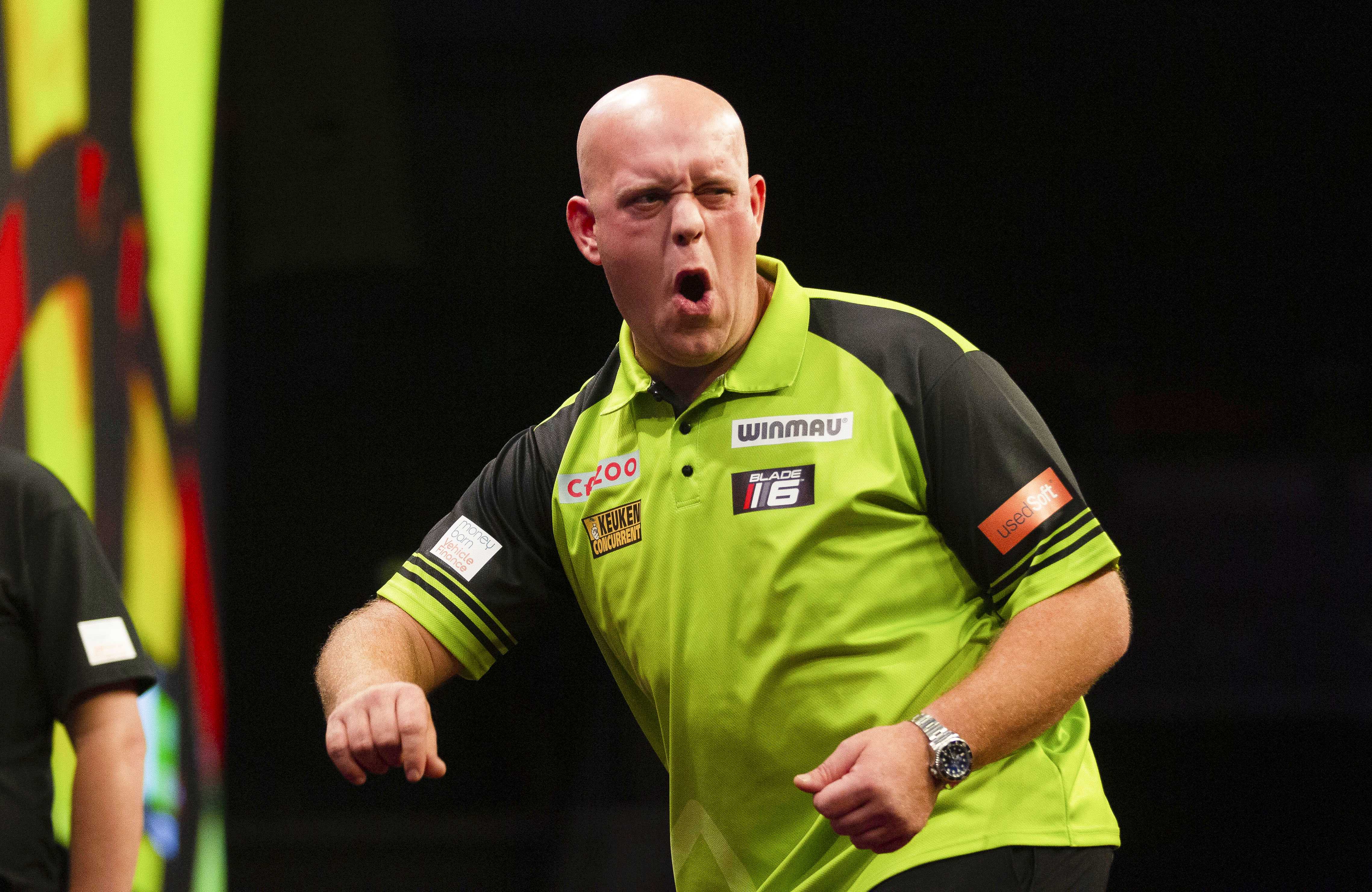 He added: "I lost focus during the game. If you make a mistake and give them a finger, they'll take your hand. Unfortunately things like that happen in darts.
"The Premier League is too long not to make any mistakes. You need to keep doing the right things at the right time.
"Now you have to perform three times a night at the Premier League against the best players in the world.
"It's been going a lot better lately. I'm playing OK and being a lot more effective at what I need to do.
"It's going to be a big crowd here in Rotterdam, the pressure will be on my shoulders.
"It works both ways. I know it's more pressure but it also gives you more energy. It all comes down to what happens on the night."